Editorial Minera Norpress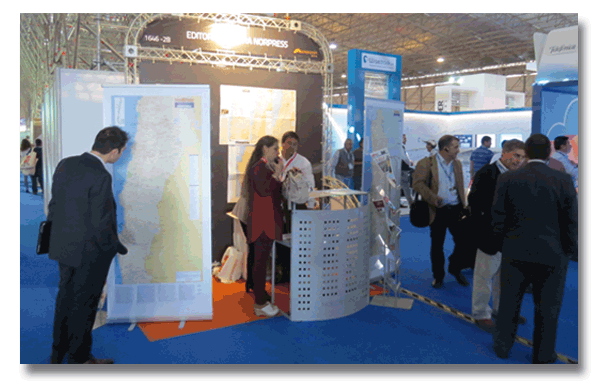 Es una empresa creada, administrada y dirigida por Periodistas. Nació como Agencia Informativa en 1990, y desde entonces produce y entrega servicios al sector empresarial y productivo del país.

Es editor propietario de publicaciones periódicas dirigida a lectores objetivos, del ámbito productivo y de servicios, tanto público como privado del país.

El 10 de Agosto de 1994 fundó el Diario dela Minería, periódico dirigido a la industria minera de circulación nacional e internacional. Distribución personalizada y dirigida a la Alta Gerencia, Jefes de Áreas y Supervisión de las Empresas mineras del país. Empresarios y Ejecutivos de Empresas Proveedoras de Bienes, Servicios e Insumos. En 1997 inició la producción y edición de mapas mineros industriales en Chile que Cuentan con la aprobación de la Dirección Nacional de Fronteras y Límites del Estado.

Norpress Diario de la Minería en circulación desde 1994 Periódico dirigido a la industria minera de circulación nacional e internacional. Distribución personalizada y dirigida a la Alta Gerencia, Jefes de Áreas y Supervisión de las Empresas mineras del país. Empresarios y Ejecutivos de Empresas Proveedoras de Bienes, Servicios e Insumos.

Diario Comunal, periódico de comunidades en circulación desde 1993. Este Periódico circula en forma directa y por venta a público a lectores objetivos de la Región de Antofagasta, como también de las regiones vecinas (Arica-Parinacota, Tarapacá y Atacama) como inserto en el Diario de la Minería. En diciembre 2010 lanzó la edición electrónica (www.diariocomunal.cl)


---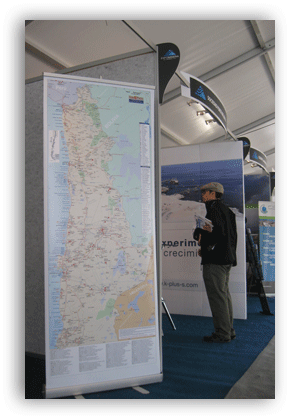 NORPRESS
In the service of mining since 1990
NORPRESS is an enterprise created, administered and directed by journalists María Cristina Díaz-Campillay and Fernando Stumptner-Marino. It was born as an information agency on January 30th, 1990. Since then it has produced, developed, and provided products and services to the country's productive sector and comunity.

The enterprise consists of two operational divisions (Press Publications and Editorial) and a shared service area (Administration and Marketing).
It is owner and editor of periodic publications aimed at target readers from the country's productive and service sectors both public and private.
Norpress was awarded the Region's Mining Journalism Prize in EXPOMIN 2010.
Norpress Diario de la Minería, published on a national and international basis since 1994 is aimed at the mining industry.

It is distributed among specific readers such as high level managers, chief executives, and supervisors from the country's mining companies, along with entrepreneurs and executives from companies providing goods and services.
Diario Comunal, a newsapaper published since 1993, is directly sold to target readers from the Antofagasta Region and also neighboring regions (Arica-Parinacota, Tarapaca, and Atacama) included in the Diario de la Minería. Its electronic version was launched in December 2010 (www.diariocomunal.cl).
Compendio Minero Norpress "Latin America Mining & Map Handbook" is an annual bilingual publication including information on Chilean and South American mining ventures.
The production and edition of industrial mining maps in Chile started in 1997.
These are approved by the National Direction of Borders and Limits. Among the main editorial and infocartographic projects we can mention: Morpress Mining Map of Chile and Integration. Norpress Mining Map of Arica-Parinacota, Antofagasta, and Atacama Regions. Mining Map of South America, Peru, Brasil and México. County plans and maps of Antofagasta, Mejillones, Taltal, and Sierra Gorda. Graphic productos and services: Gigantografía Minera, Roller Mining Map, murals.
Since 1997 Norpress has participated in internacional specialized mining exhibitions such as Exponor (Antofagasta), Expomin (Santiago), ExpoAlemania (Santiago), San Juan Mining , and Argentina Mining (Argentina).
Administracion / Administration


Fernando Stumptner-Marino
Executive Director and Manager of Publication Division.
prensa@norpress.cl
María Cristina Díaz-Campillay
Manager and Legal Representative, Editorial Manager.
contacto@norpress.cl
Teléfono (56) 55 276 0840
www.norpress.cl